Whether you are a novice or old salt of the sea, we offer you a service based around your individual needs
Recreational Skipper Ticket
To obtain your RST you need to undertake both a theory and practical assessment. The options available under this process are:
Theory Revision then Theory and Practical Assessment:
Prior to sitting the theory exam a theory revision and discussion session of up to three hours is provided to refresh key theory points from the RST workbook. The theory exam is conducted immediately after the revision. A practical assessment is undertaken after successfully completing the theory test. The practical assessment includeds discussion, instruction and practice on tasks to be carried out on the water prior to being assessed for the practical.
Theory and Practical Assessment only:
Participants have up to one hour to complete the theory exam. This includes the marking of papers and discussion on questions answered incorrectly. A practical assessment is then undertaken including a general discussion on the required tasks to be carried out on the water.
On the successful completion of both the theory and the practical assessments, you will be issued with a "Receipt of Completion Certificate".

The following schedule of fees apply for the various RST options.

Using Your Boat

Using PRBA Training Boat

RST Theory and Practical

Assessments Only

$320 per person

$340 per person

RST Theory Revision, Theory Assessment & Practical Assessment

$320 per person

$340 per person

Private Tuition

$100 / hour mid week
$120 / hour weekends

$140 per hour
Need to know more? See our Frequently Asked Questions make a Booking Enquiry or Contact us now
Personalised Tuition and Boat Handling
Perth Recreational Boating Academy offers personalised tution in boat handling and familarisation, general nautical knowledge and theory and a personal commercial skipper service. Please contact us to find out further information and discuss your individual requirements.

National Powerboat Handling Certificate (NPHC)
The more comprehensive National Powerboat Handling Certificate is the next step beyond the legal minimum of the RST.

The RST is the basic entry level qualification for recreational boating and if you are interested in extending your powerboat knowledge and proficiency this maybe a good option for you.
Yachting Australia requires the NPHC as the minimum for operators of boats in affiliated organisations, such as yacht clubs.

The NPHC is also the minimum pre-requisite for people to be trained as safety boat operators, and the minimum pre-requisite for instructors.

PRBA can assist you in obtaining the NPHC.

Please contact us for further information about this option.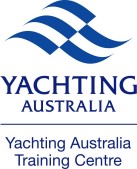 Authorised provider Yachting WA